Dark Cocoa with Vanilla Cream Premium Wafer Rolls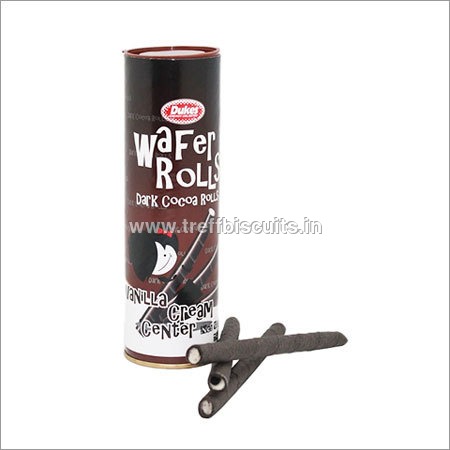 Dark Cocoa with Vanilla Cream Premium Wafer Rolls
Product Description
Highly delicious DARK COCOA WITH VANILLA CREAM PREMIUM WAFER ROLLS are offered by us that are baked crunchy and delicious wafers, ideal whenever you need a quick and tasty pick-me-up. Wafer Rolls refer to a dessert made of chocolate wafers and sweetened whipped cream. Generally, crunchy and crispy rolled wafers are filled with chocolate cream and covered with delicious dark chocolate. It is rich in aroma and flavour and goes down well with kids and adults alike. Give in to your love for chocolate by munching on the chocolate wafer rolls. Dark Cocoa with Vanilla Cream Premium Wafer Rolls are very tasty.
Dukes Wafer Rolls - 75g Canister Packs
These wafer rolls are premium with high recipe roll/stick of Dark Cocoa and the Vanilla Cream.
Carton/Case packing - 75g x 24 Canisters
Load in 40'hc - 4550 cartons